JAZZ SERIES 2010
AMINA FIGAROVA
SEXTET
piano
March 7
Born in Baku, Azerbaijan, and now residing in Rotterdam, the Netherlands, pianist and composer Amina Figarova earns praise from every quarter as she tours with the Sextet which creates recordings featuring her imaginative compositions. Jazz bible JazzTimes magazine's review of Amina's Sextet's 2008 recording, "Above the Clouds", lauded her as "among the most important new composers to come into jazz in the new millennium. She makes a sextet sound like an orchestra."
photo credit:
Randee St. Nicholas
KARRIN ALLYSON
QUARTET
piano & vocals
April 25
Karrin Allyson is one of the busiest jazz vocalists on the domestic and international scene these days. Starting her musical journey studying classical piano, Allyson discovered jazz and jazz singing in college and thus claimed her future. Notable jazz critic and historian Gary Giddins affirms, "Allyson coolly stakes her claim. She brings a timbre that is part ice and part grain...incisive, original, and emotionally convincing."
Read More and Listen to Karrin
RICK TROLSEN &
THE NEW ORLEANS
PO' BOYS
trombone
June 6
Trombonist Rick Trolsen has been a fixture on the New Orleans music scene since 1984. Performing with all varieties of the city's music life, Rick demonstrates virtuosity and versatility in many genres. New Orleans magazine "Where'Yat" captured the experience of a Po' Boys performance: "The feel from the ragtime piano, bass back beat, and rough brassy sound of Trolsen's trombone and the soaked-in-New Orleans sound of entire band make the Po' Boys a can't miss experience."
photo credit:
Clay Walker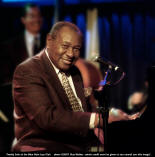 FREDDY COLE
QUARTET
piano & vocals
July 31
With his signature elegance and authentic cool, legendary vocalist-pianist Freddy Cole's performances make every audience members' heart smile. His vocals—suave, elegant, formidable, and articulate—are among the most respected in jazz. The New York Times recently heaped rare praise in Cole's direction: "Freddy has an impeccable sense of swing…he is, overall, the most maturely expressive male jazz singer of his generation, if not the best alive."
Read More and Listen to Freddy
photo credit:
Sergio R. Reyes
PABLO ZIEGLER
TRIO
for NEW TANGO
pianist
Sept. 11
Argentinean pianist Pablo Ziegler's Trio for New Tango blazes emotion-rich trails by melding tango with jazz to create unique music that earns abundant acclaim for its depth and potency. The New York Times declared, "Ziegler's group maintains the essence of the new tango, translating structural experiments into mood swings: astringent to sultry, gruff to tender, agitated to buoyant" The response of The Savannah Morning News: "If you've never experienced tango, this new jazz-tinged tango may be for you. Ziegler's music carries all the weighty seriousness of life, complete with all the carefree, improvised trappings of hope."
photo credit:
Mark E. LaMoreaux
JEFF HAMILTON
TRIO
Oct. 24
Jeff Hamilton, hailed as "one of the most celebrated drummers of our time" (ejazznews.com), leads a cohesive Trio whose 2009 recording "Symbiosis" reached #1 on the JazzWeek chart. Diana Krall's assessment: "For years I have had a front-row seat, listening, watching, and being awe-inspired by Jeff Hamilton. He can move you to tears in a ballad, make you laugh with an inside musical reference, but is always just there to show you how much he loves the music."
------------------------------------
JAZZ SERIES 2010
Tickets:
$25 for members;
$35 for non-members;
$10 for students with ID under age 25.
Click to buy tickets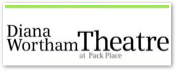 Diana Wortham Theater Box Office
Purchase by Phone
Tuesday-Friday 10 am - 5 pm
Sunday 12 pm - 5pm
------------------------------------
Memberships for sale at all shows.
- All performances are open to the public.
- Discounted admissions are available to individual members only.
- New membership applications accepted at all WNC Jazz Society performances and events.
Western North Carolina Jazz Society - All Rights Reserved